11475 Northlake Drive
Cincinnati, OH 45249
Company Established In
1995
HOURS OF OPERATION
8am - 6pm ET
CATEGORIES & HEADINGSdetails >>
Since 1995, Making Everlasting Memories (MeM) has pioneered technology that's redefined the way funeral homes and cemeteries engage and connect with client families and visitors.

We can provide your firm with easy-to-use tools that help families collect and share the elements of a life story as part of creating memorable, personalized funeral/memorial services. With a one-time input of photo images, video clips and text, our technology allows you to create an impressive array of products including online memorials, stationery items, tribute movies and hard-bound keepsake books - each personalized with family photos, captions, messages from loved ones, biographical information and more.

Our latest patented application provides families and friends with immediate access to memorials - anytime and anywhere. By entering a web address or using a mobile device to scan an encoded emblem, visitors are instantly taken to an online memorial that includes the "rest of the life story" that can't be told on a typical monument or marker: a biography, photos and video clips, written remembrances and audio messages, and even directions to your funeral home or cemetery via GPS mapping!

Designed by funeral service professionals who always take time to carefully listen to clients and families, MeM products will boost customer satisfaction, deliver invaluable opportunities for family follow-up and enhance your firm's image within the community.

To learn more about becoming a MeM reseller, please visit www.MeM.com, call us at 888-549-4636 or email us at Sales@mem.com and ask for a personal demonstration.

Vendor Showcase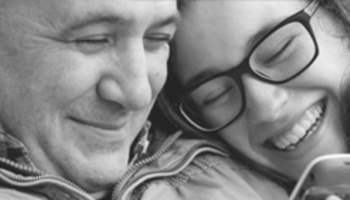 Welcome to Making Everlasting Memories. Established in 1995, we develop software and products to help individuals celebrate and share life stories. We are trusted by more than 2,000 facilities in the funeral care industry across the US and Canada. Our mission is to provide families with unique ways to memorialize the most meaningful moments of their loved ones' lives.

We offer online memorials, interactive service displays, printed service items, tribute movies and keepsake books. These products allow families to share remembrances of loved ones today, and preserve those memories for generations to come. Every day, we are working to discover better ways to memorialize, personalize and preserve these life stories
read more